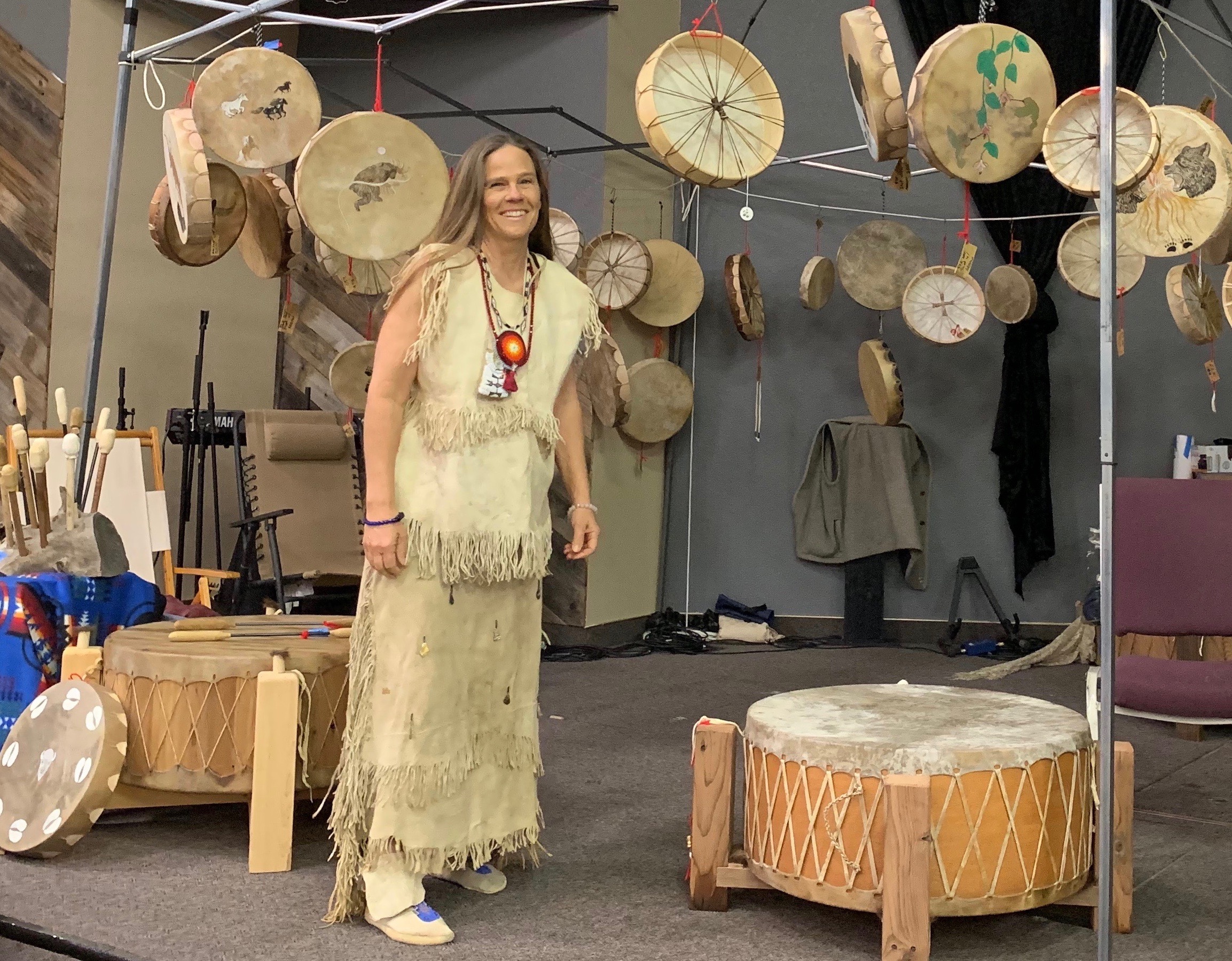 Welcome and thank you for exploring my glass art and drums. For over 35 years I have been etching, sandblasting and making drums, rattles, and clothing.
I create professional glass artwork on shower doors, French doors, storefronts and mirrors for restaurants, offices, homes, antique cars and more.
I also apply my art to the drums I build and any of the handmade drums can be customized with paintings and/or etchings.

There is nothing more unique than a personalized item designed with your ideas, your thoughts, your imagination. Please contact me to find out how to get started.
Thank you,
Lori Manweiler